Just sitting here...browsing through some vintage/vintage-y fashion photography/images (must stop using slashes so often). I'm also breathing, in case that wasn't already clear. And hunching over my computer in such a horrific manner that if i keep this up, my posture will resemble that of the Hunchback of Notre Dame. I'm short enough as it is. Trust me, that's the last thing i need. P.S. - Gushing over the French vibes we've got going on here...minus the teddy bear picture. Well, to make it fit, I shall call him Pierré. Yes. Pierré the Bear. Wow! I'm a poet and i didn't even know it! Whoops, cliché alert.
If only my bedroom looked like this...why am i so fixated on Marie Antoinette all of a sudden?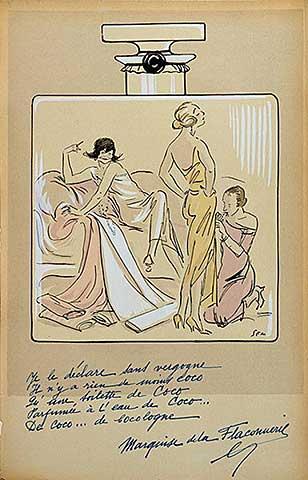 Coco Chanel fragrance bottle.
French Renaissance fashions. Normally, I would fib and tell you that one of the above women were me. Seeing as they all look rather tall, i think you might've caught me in that lie.